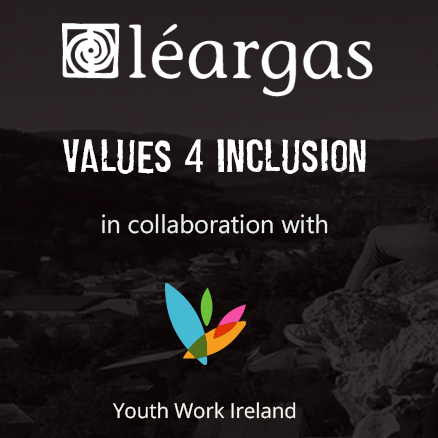 Values4Inclusion
About this Event
When we talk about a Values Based Approach, what does this mean? It's the work you do daily with young people, promoting values of Social Justice, Equal Opportunities and Positive Change.
This inspiration morning will create a space for youth workers, youth leaders and others who work with young people, to reflect on the important values in youth organisations and projects. It will take time to share what Erasmus+ offers and time to explore how the Erasmus + programme can support you to embed a stronger values based approach in your work.
We will also have the opportunity to hear from youth organisations on how they use Erasmus + funding to bring an International element to their youth group with a values based focus.
Learning for the Day:
Provide an overview of Erasmus+
Discuss how participation in Erasmus+ can support and promote social justice in youth work
Look at BOBF outcomes can be achieved by participation in Erasmus+
How to use Eramsus+ learning in everyday youth work
Target Audience
This event will be of interest to volunteers, youth leaders and youth workers who would like to learn more about how the Erasmus + programme can be used to support a more inclusive practice using a values based approach.
Registration for this event is free, however places are limited and available on a first come, first served basis. For more information, contact Trisha @ pwilkinson@leargas.ie
This event is hosted by Youth Work Ireland and Leargas