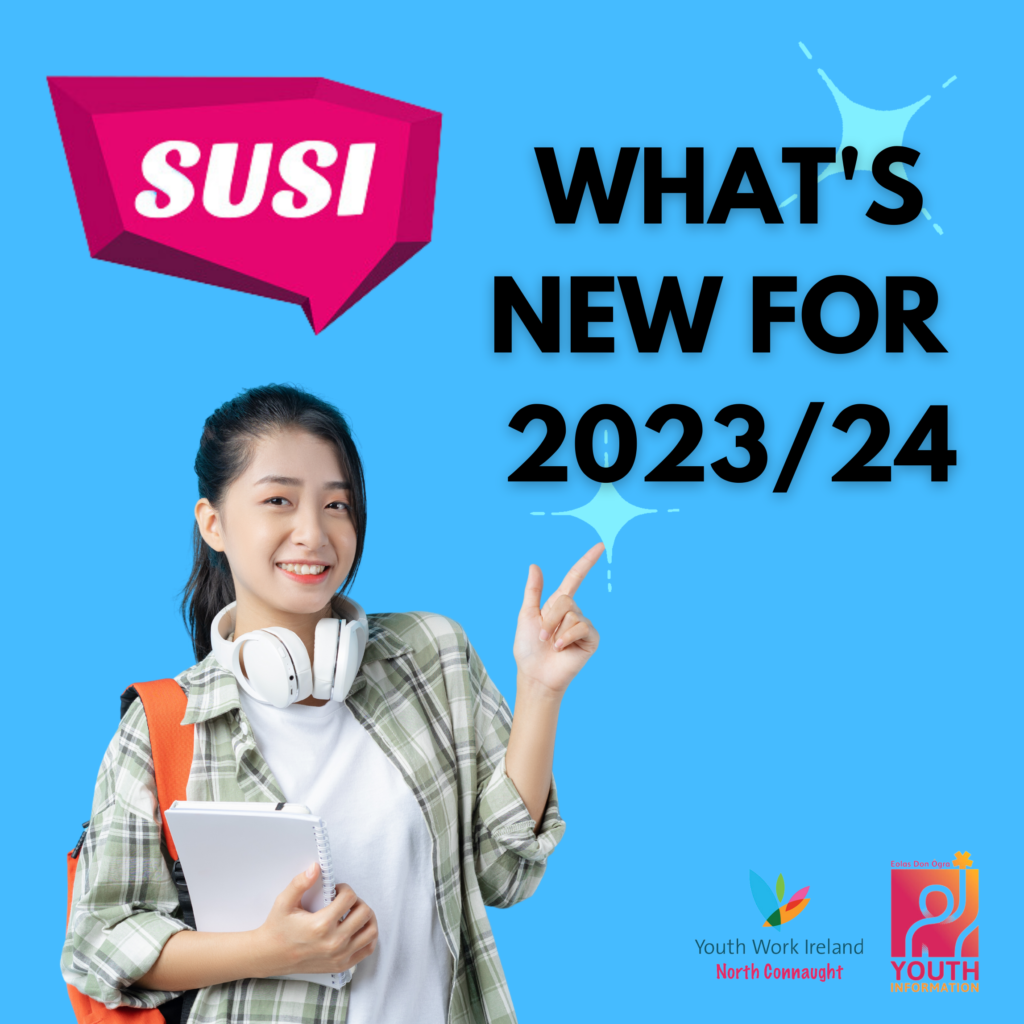 SUSI – New Updates for 2023/24
SUSI is the main college grant available to students going to college. Every year a huge volume of students apply to SUSI for their college grant. Eligibility for the grant is based on certain criteria, see below:
Nationality
Residency
Previous education and progression
An approved course in an approved institution (college)
Income Limit – household income must be below a certain threshold
Eligibility
SUSI have an Eligibility Checker tool on their website to help you get a sense if you would be eligible to apply for the grant. Feel free to click the pink button or watch the video above to check your eligibility!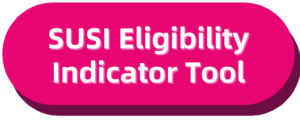 2023/34 Updates
This year SUSI have made some updates to the income thresholds which could mean that if you were previously not eligible to apply for the grant, you may be eligible now. Read on below to find out more on these updates:
New student contribution grant of €500 for incomes between €62,000 & €100,000
Increase in income limit to €62,000 for 50% student contribution grant
Postgraduate fee grant increased by €500 to €4000
Eligibility for second chance mature students reduced from 5 to 3 years
Exclusion of rental income up to €14,000
Increase in students earnings allowable to be earned outside of term time without being counted towards income increased from €4500 – €6552
SUSI have gone into more detail about each of these updates on their website here and it is definitely worthwhile checking out this post.
For more specific assistance with all things SUSI related, you can contact them directly using the details below:
SUSI Support Desk – Phone: 0818 888 777 or Email: support@susi.ie
If you have any questions about the SUSI grant application process in general, you can also chat online to a trained Youth Information Officer or contact us on yicsligo.ncycs@gmail.com or 085 8041020 (WhatsApp) and we can get back to you.