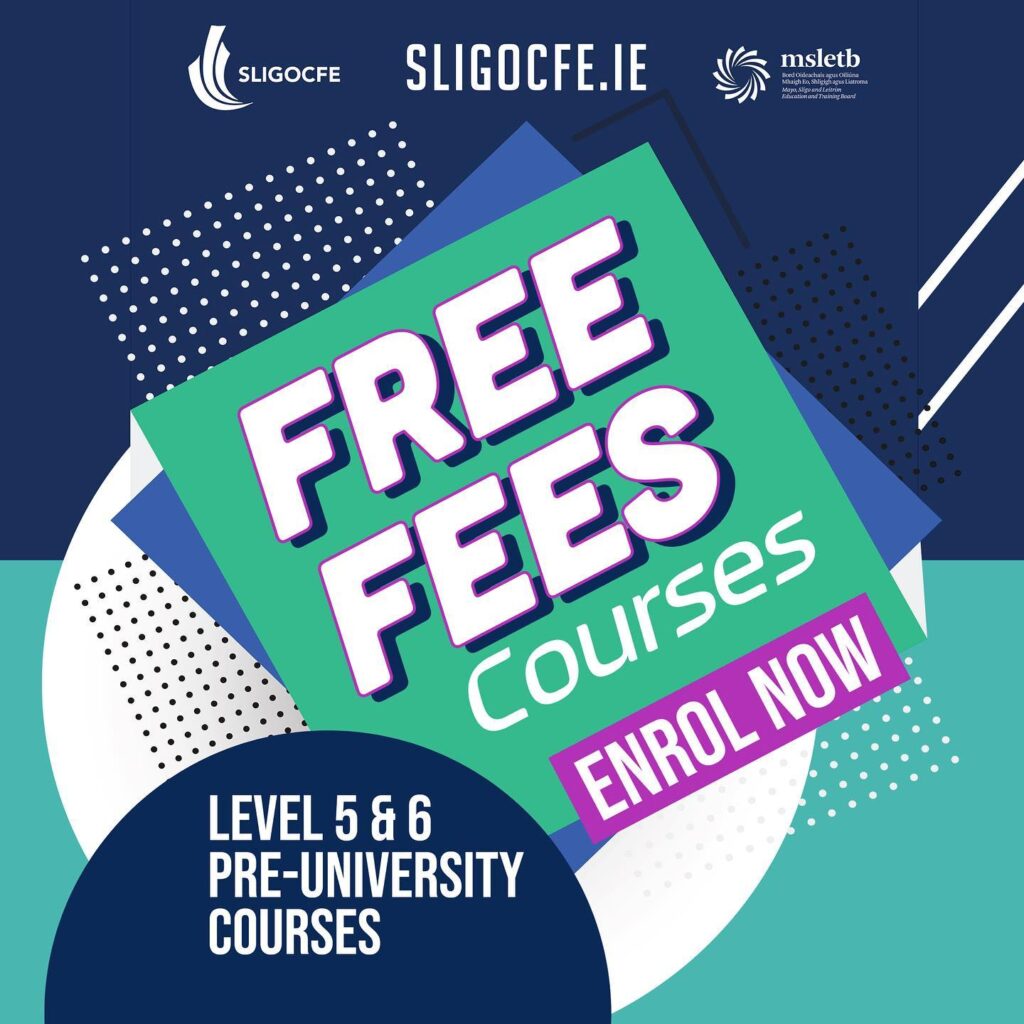 Sligo College of Further Education offering free fees for all Pre University Courses in 2023-24
Great news for any students considering doing a PLC course or Pre University course through Sligo College of Further Education (SligoCFE) this year! SligoCFE have removed fees from all the Level 5 or 6 Pre-University courses they offer. This means you could do a course for FREE starting in September 2023 and gain a Level 5 or 6 QQI qualification by May 2024. 
This is a great opportunity to gain a qualification or begin your route through Further Education right through to Higher Education, but without the initial cost. You can browse the list of available courses and apply via the SligoCFE website here.
Any course that falls under the 'Free Fees' category will say 'There are no fees to study this course' under the Fees heading.
For specific questions on courses or enrolment you can contact SligoCFE via the details below:
Email: sligocfe@msletb.ie
Tel: 071 9145480
If you have any questions about applying for PLC courses or Further Education & Training courses in general, you can chat online to a trained Youth Information Officer or contact us on yicsligo.ncycs@gmail.com or 085 8041020 (WhatsApp) and we can get back to you.