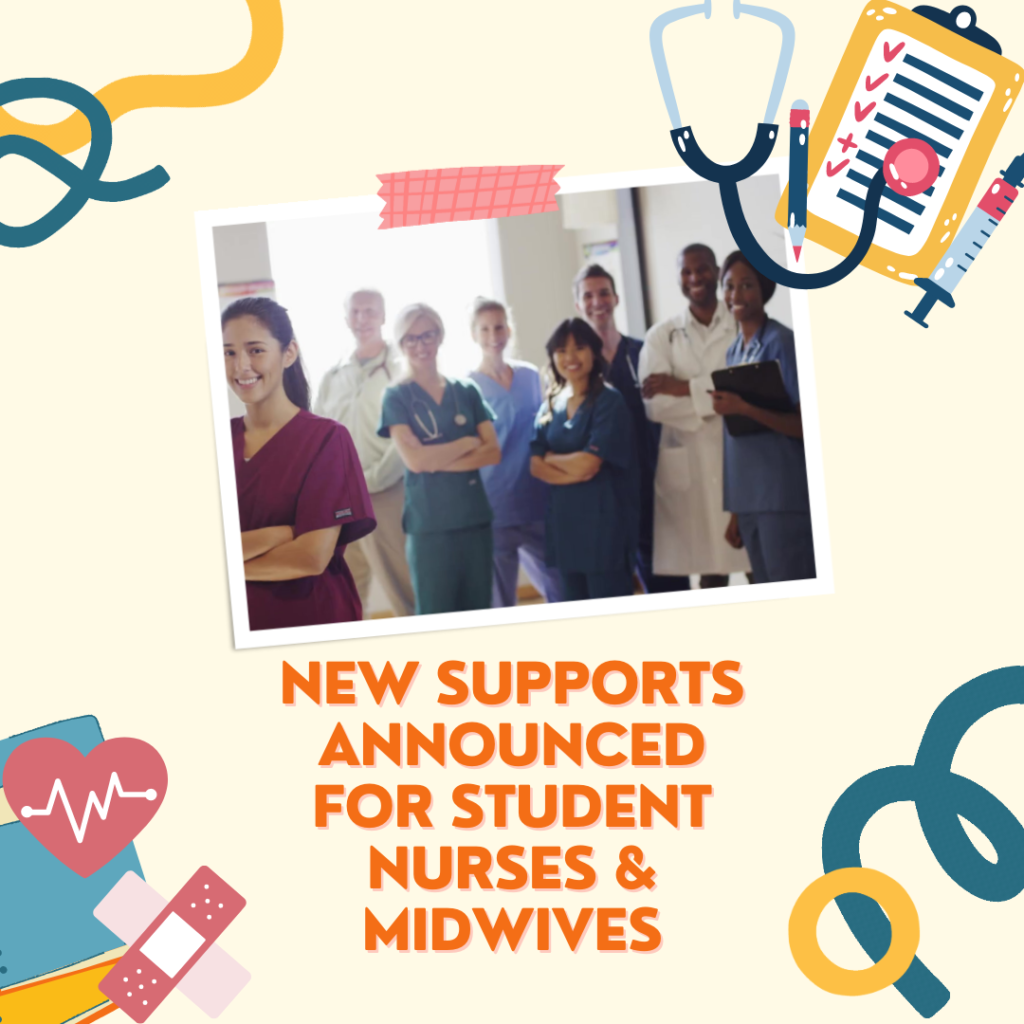 New Supports For Student Nurses & Midwives
Great new for student nurses and midwives – the Government has recently introduced additional accommodation, meal and uniform allowances under the newly enhanced Travel and Subsistence Scheme.
Under the new scheme additional supports are to include:
New €500 annual allowance for meals and subsistence.
Student nurses and midwives in years 1 to 3 of their studies will each receive €500 per year to help with meeting the extra costs of meals while on practice placement
Increased accommodation allowance for student nurses and midwives on placement.
A new rate of €80 for overnight accommodation is being introduced (capped at €300 per week), for students who require accommodation away from their normal place of residence while attending practice placements.
Internship nurses and midwives are to receive a percentage of starting staff nurse / midwife pay scale for placement.
Pay will be re-instated at 80% of first year staff nurse/midwife pay scale, for internship students
Student nurses and midwives can also avail of, on a vouched basis, the reasonable cost of uniform laundry services during periods of overnight accommodation
Two additional uniforms to be provided to student nurses and midwives at the start of their internship
The enhanced Travel and Subsistence supports for all eligible student nurses and midwives will be backdated to the start of the current Academic Year, September 2022.
For more information on these additional supports you can visit the Gov.ie page here or contact us on  yicsligo.ncycs@gmail.com or 085 8041020 (WhatsApp) with any questions.
Watch our video below to get an overview of the new supports!