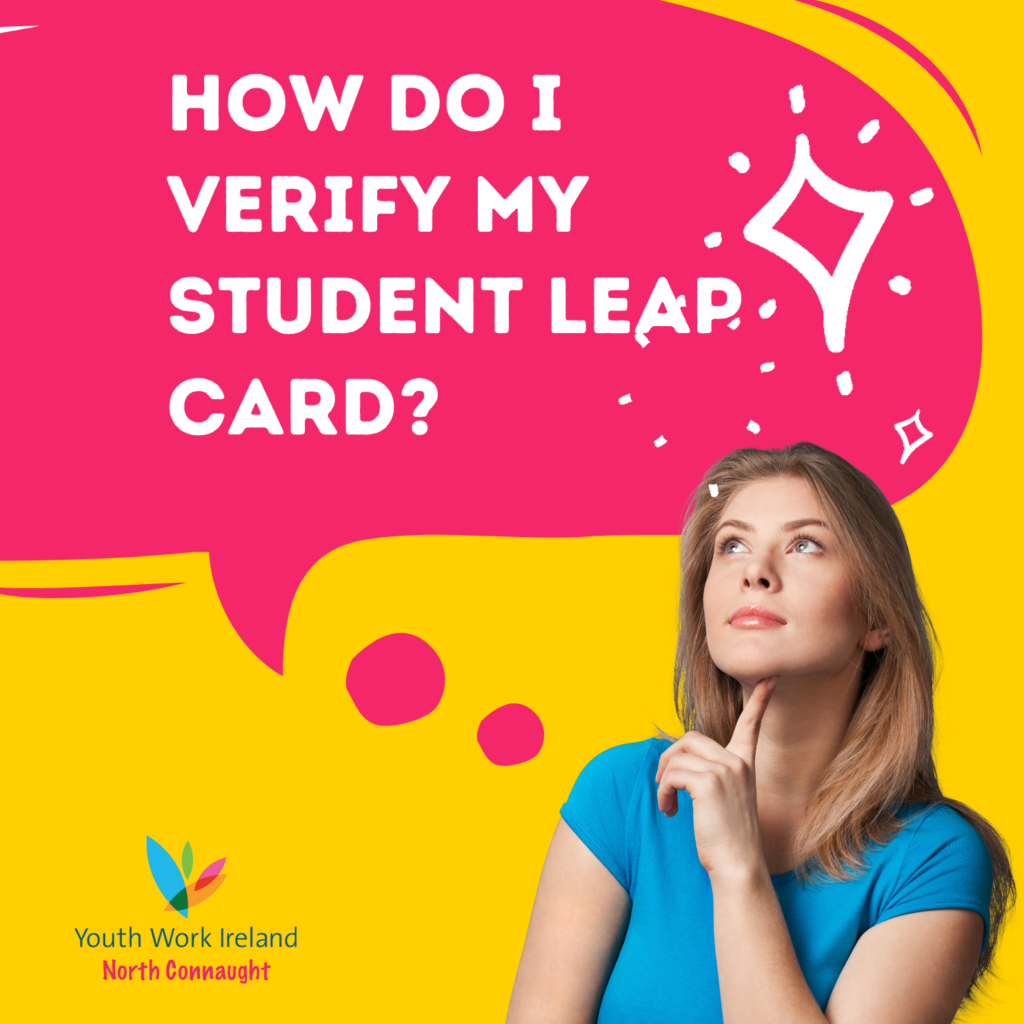 How do I verify my Student Leap Card?
The Student Leap Card is the national student travel card and provides discounts on fares for Go-Ahead Ireland, Dublin Bus, Luas, Bus Éireann, DART, Irish Rail (Iarnród Éireann) and a selection of other private transport operators in Ireland. 
All 16-18 year olds and 24+ year olds who are in full-time third level education, including further education and training, are entitled to apply for the Student Leap Card.
If you are unsure which Leap Card you should get, check out our guide

here

to help you decide.

To check if you are eligible for a Student Leap Card you can use the eligibility checker tool

here

.
Applying for the Student Leap Card
If you have not already applied for your Student Leap Card you will need to do that online at www.leapcard.ie and then select 'Buy' from the green navigation bar. You can then select 'Student' as the Card Type from the dropdown menu, click on Next and follow the instructions from there to complete the application. 
Verifying the Student Leap Card
The next step is to verify your Student Leap Card so it can be posted out to your address. There is a new online verification process for the Student Leap Card. You will need a code beginning with 'S' for this process, which you get when you apply.
Trinity College Dublin Students Union provide a Remote Verification service to verify the Student Leap Card:
https://www.tcdsu.org/student-leap-card-remote-verification-process
Click on the Remote Verification option to open the Verification Form. You will need to complete and submit this form. You will then get a link to join a Zoom call to complete the verification process! Once verified, your Student Leap Card will be posted out to your address.
For help or questions about the online verification process you can reach out to Trinity College Students Union here:
https://www.tcdsu.org/your-union/contact
Phone: (01) 6468 431
Email: frontoffice@tcdsu.org
If you have any questions about the Student Leap Card in general, you can chat online to a trained Youth Information Officer or contact us on yicsligo.ncycs@gmail.com or 085 8041020 (WhatsApp) and we can get back to you.