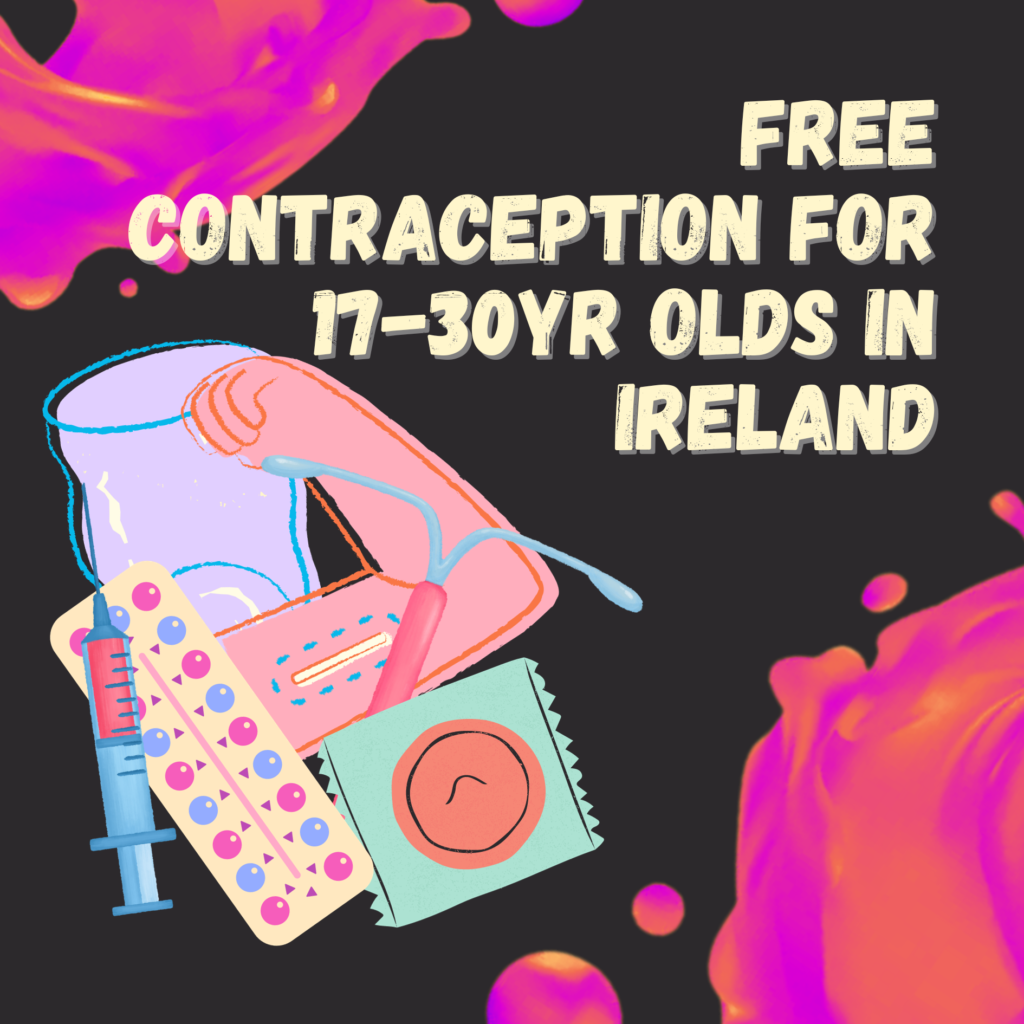 26th September – World Contraception Day: Free Contraception for 17-30yr olds
Today, 26th September 2023, is World Contraception Day. In Ireland, you can get free contraception if you are:
A female or person with a uterus
Do I need to pay to go to the GP?
It's always a good idea to discuss your contraceptive choices with your doctor, as you may need to experiment to find what works best. Under this scheme, you do not have to pay for GP visit or the prescriptions you get for approved products. You do not need to be a medical card holder in order to avail of this free scheme. You will need to give your PPS number, name, date of birth and address at your GP appointment and the pharmacy (to confirm you are between 17-30yrs). The below services are covered under this scheme:
GP or doctor's appointments – to talk about contraception options and for repeat prescriptions when needed
prescriptions given by your doctor – approved products will be given free of charge at participating pharmacies
your choice of contraception – from the types covered below
fittings and removals of implants and IUDs or IUSs (coils)
any check-ups or other follow up care needed, relating to your implant or coil
Types of contraception covered
Are condoms covered?
Condoms are not one of the types of contraceptives that are free. However, anyone over 17years of age can avail of the Sexual Health Centre's free Condom Postal Service, see here.
Additionally, you can visit a sexual health clinic and some third-level colleges to get free condoms. Spunout also have a great article with more information on where to get free condoms.
More information on contraception
If you have any questions about your contraception options in general, you can also chat online to a trained Youth Information Officer or contact us on yicsligo.ncycs@gmail.com or 085 8041020 (WhatsApp) and we can get back to you.