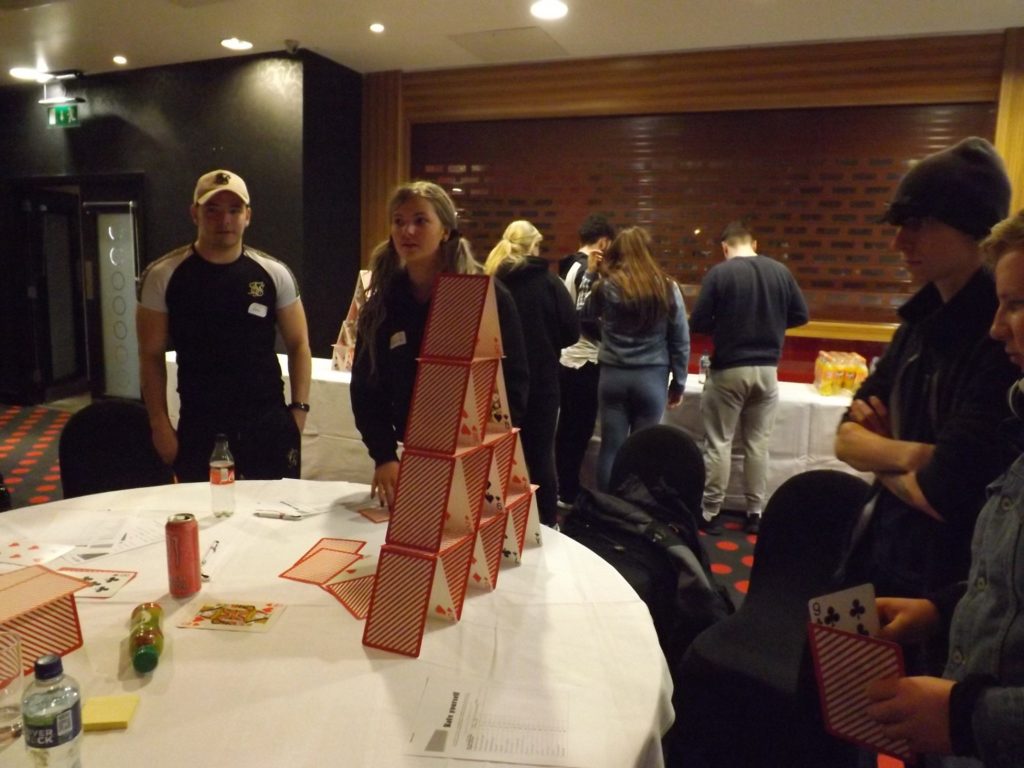 Youth Empowered Big Skills Day
YOUTH EMPOWERED BIG SKILLS DAY, Tuesday 22 October 2019 at the Glasshouse Hotel, Sligo for young people aged 16 – 25 years.
The day was a great success with 50 plus young people attending from Sligo, Leitrim and Mayo. This Youth Empowered programme was funded by Coca-Cola and co-ordinated by Youth Work Ireland North Connaught (Sligo, Leitrim, Mayo) in partnership with Youth Action Northern Ireland, Youth Work Ireland (Dublin). The aim of the day was to improve employment prospects through access to employability workshops-based training, and mentoring support by local employers and businesses.  It was a hectic day of fun filled workshops ending with a Dragons Den set up to pitch business ideas for each group. The winning pitch were a company called 'Fair Trade Clocks' who's slogan was 'time is money'!. A BIG BIG THANK YOU to all local businesses who gave their time and commitment on the day include: Lidl, Sligo Park Hotel, Petermarks Hairdressing, Hooked Restaurant, EJs Menswear, Centra (Castle Street), Community Gardai, Department of Social Protection.